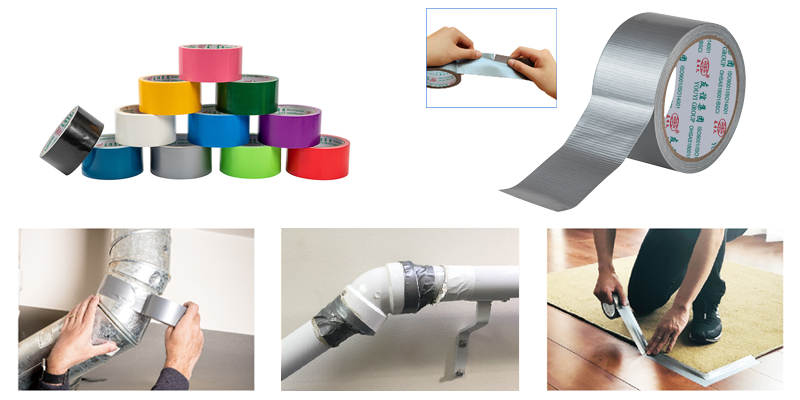 Introduction
When it comes to packaging, ensuring a quiet and comfortable application environment is essential. No one wants to be disturbed by the loud noise of packaging tape during their daily activities. That's where BOPP Noiseless Tape comes in. With its unique characteristics and innovative design, BOPP Noiseless Tape provides a solution to the noisy pollution caused by traditional packaging tapes. In this comprehensive guide, we will explore the features, benefits, and various applications of BOPP Noiseless Tape. Let's dive in!
What is BOPP Noiseless Tape?
BOPP Noiseless Tape, also known as Biaxially Oriented Polypropylene Noiseless Tape, is a revolutionary packaging tape that offers a quiet unrolling experience. It is made from high-quality BOPP film coated with a specialized adhesive that minimizes the noise produced during the application process. This makes it an ideal choice for light-duty parcel or carton sealing in various settings, including homes, offices, DIY projects, and processing workshops.
Advantages of BOPP Noiseless Tape
1. Noise Reduction
Traditional packaging tapes can create a disruptive noise that can be bothersome and irritating. BOPP Noiseless Tape addresses this issue by significantly reducing the unrolling noise, providing a peaceful and comfortable environment during packaging activities. Say goodbye to the annoying sound of tape!
2. Superior Performance
Despite its noise reduction feature, BOPP Noiseless Tape doesn't compromise on performance. It maintains the typical characteristics of BOPP film, ensuring excellent adhesion, holding capacity, and durability. You can rely on it to securely seal your parcels or cartons without any concerns.
3. Versatility
BOPP Noiseless Tape is suitable for a wide range of applications. Whether you're sealing boxes for shipping, organizing items at home, or bundling products in a workshop, this tape is designed to meet your needs. Its versatility makes it a valuable tool in various industries.
4. Comfortable Application
The low unrolling noise of BOPP Noiseless Tape creates a more comfortable packaging experience. You no longer have to worry about disturbing others or being distracted by loud noises. Enjoy a quieter and more efficient packaging process.
5. Environmental Friendliness
BOPP Noiseless Tape is made from BOPP film, which is known for its eco-friendly properties. It is recyclable and does not contribute to environmental pollution. By using BOPP Noiseless Tape, you can contribute to a greener and more sustainable future.
Applications of BOPP Noiseless Tape
BOPP Noiseless Tape finds its applications in various settings. Let's explore some of the common uses:
1. Home and Office
In homes and offices, BOPP Noiseless Tape can be used for a range of purposes. From sealing packages for mailing to organizing household items, this tape offers a convenient and noiseless solution. You can confidently use it without disturbing your colleagues or family members.
2. DIY Projects
Whether you're working on a crafting project or undertaking a DIY repair, BOPP Noiseless Tape comes in handy. Its noise reduction feature allows you to focus on your task without unnecessary distractions. Use it to securely fasten materials or create temporary holds.
3. Processing Workshops
Processing workshops often require efficient packaging solutions. BOPP Noiseless Tape is an excellent choice for sealing cartons, bundling products, or organizing materials. Its noiseless application ensures a peaceful working environment for the workers.
Technical Specifications
BOPP Noiseless Tape comes in various specifications to cater to different needs. Here are some key specifications to consider:
Thickness Width Length Color 35-90micron 12mm-144mm within 1500m Any How to Use BOPP Noiseless Tape
Using BOPP Noiseless Tape is simple and straightforward. Follow these steps for a hassle-free application:
Prepare the surface: Ensure that the surface you're applying the tape to is clean and dry.
Cut the desired length: Use scissors or a tape dispenser to cut the tape to the desired length.
Apply the tape: Place one end of the tape on the surface and slowly unroll it while pressing down firmly. Smooth out any wrinkles or air bubbles as you go.
Secure the tape: Once the tape is applied, press it down firmly to ensure a strong seal.
Conclusion
BOPP Noiseless Tape offers a practical and innovative solution to the noise pollution caused by traditional packaging tapes. Its noise reduction feature, combined with superior performance and versatility, makes it an ideal choice for a wide range of applications. Whether you're packaging parcels at home, organizing items in the office, or working on DIY projects, BOPP Noiseless Tape provides a quiet and comfortable packaging experience. Upgrade your packaging game with BOPP Noiseless Tape and enjoy a peaceful environment during your packaging activities.