Corrosion, often dubbed the "invisible enemy", is a natural process where metals gradually degrade due to chemical interactions with their surroundings. As time passes, this degradation can compromise the metal's structural soundness, leading to its weakening, fragmentation, or even total breakdown. The financial toll of corrosion is immense, with worldwide expenditures reaching billions annually on its rectification, substitution, and preventive actions.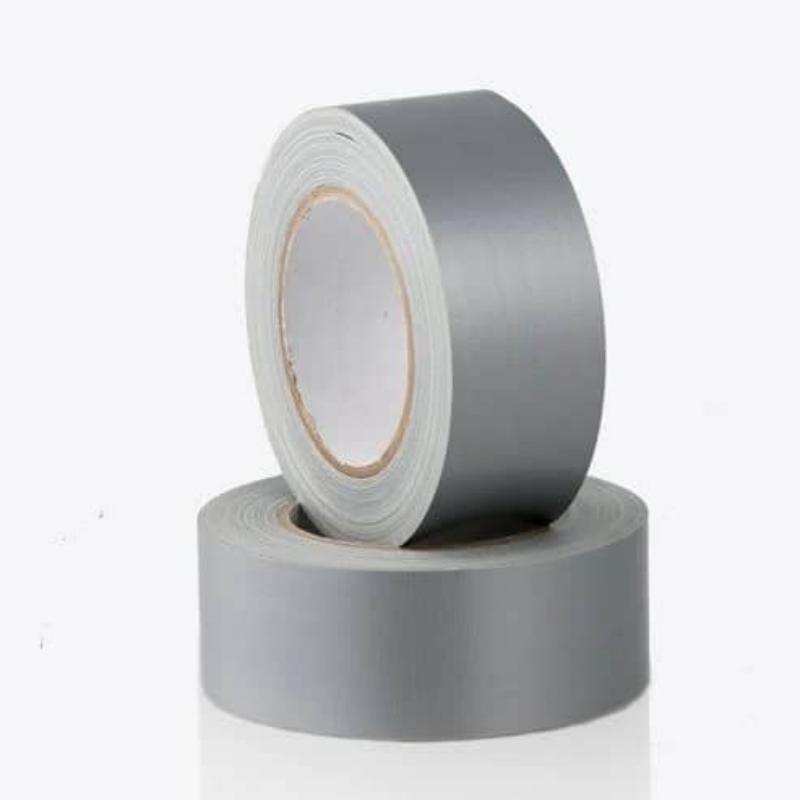 In our fight against this relentless enemy, the Anti-Corrosive Cloth Tape emerges as a formidable ally. This tape is ingeniously crafted to form a strong protective layer between the metal and the external elements, effectively halting or decelerating the corrosion process.
Melded from a combination of resilient cloth fabric and corrosion-resistant compounds, the tape acts as a bastion of defense. Beyond merely serving as a physical barrier, the tape fosters conditions that are inhospitable for corrosion to thrive.
Delving into Corrosion
Unraveling the Mysteries of Corrosion and Its Triggers
While the term 'corrosion' may sound familiar to many, its complex nuances and overarching implications can often remain obscured. In essence, corrosion is the process where metals degrade due to electrochemical reactions when exposed to environmental elements like oxygen and moisture. The corrosion process can be exacerbated by several factors:
1) Oxygen Levels: A high concentration of oxygen, notably in water, promotes the rapid oxidation of metals.
2) Marine Conditions: Oceans and seas with their saline waters provide an ideal electrolytic environment, accelerating metal corrosion. This makes coastal regions particularly vulnerable to corrosion-related challenges.
3) Chemical Interactions: Some chemicals, when in contact with metals, can intensify the oxidation process or induce other corrosion forms.
4) Thermal Factors: Elevated temperatures can hasten corrosion by amplifying the pace of chemical reactions.
5) pH Extremes: Environments that are highly acidic or alkaline can turbocharge the corrosion process.
Needs for Corrosion Mitigation
The drive to counteract corrosion is about more than just extending an asset's lifespan; its benefits span a broader spectrum:
1) Economic Considerations: Forestalling corrosion can notably reduce expenses related to repairs and replacements. The cumulative savings, when factored across various assets, can be monumental.
2) Safety Imperatives: Assets weakened by corrosion can become potential safety threats. Proactive corrosion prevention is paramount for user safety.
3) Environmental Responsibility: Curtailing the frequent replacement of parts or entire systems translates to minimized waste and a lesser environmental footprint.
4) Enhanced Asset Durability: When assets are diligently cared for and shielded, they can function optimally for extended periods, assuring a superior return on investment.
Industries and Assets in the Crosshairs of Corrosion
Corrosion's reach is not confined to a single industry; its adverse effects permeate multiple sectors:
1) Nautical Realm: Vessels like ships, submarines, and offshore platforms, given their constant exposure to saline environments, are especially prone to corrosion.
2) Automotive Sphere: Vehicles, including cars and trucks, face heightened corrosion risks in regions known for their liberal salt application during winters or those proximate to coastlines.
3) Infrastructure Landscape: Vital structures such as bridges, tunnels, and transit systems, especially in moisture-laden or seafront areas, remain at risk.
4) Energy Domain: Facilities like oil refineries, pipelines, and nuclear reactors contain components that, over time, can fall victim to corrosion.
5) Manufacturing Sector: Equipment and machinery used in various manufacturing processes might be vulnerable, especially when they interact with corrosive agents or operate under harsh conditions.
With a clear grasp of corrosion, its triggers, and the sectors it impacts, we are better positioned to explore effective preventive strategies. As our journey continues, the pivotal role of protective solutions, including the standout Anti-Corrosive Cloth Tape, comes to the fore.
Harnessing the Strength of Anti-Corrosive Cloth Tape
Defining Anti-Corrosive Cloth Tape
A pinnacle of innovative engineering, the Anti-Corrosive Cloth Tape stands out as a specially formulated adhesive tape developed to thwart the challenges of corrosion. By seamlessly blending corrosion-resistant ingredients and augmenting them with robust cloth fabric, this tape presents dual layers of defense: a tangible protective overlay and a chemical bulwark against factors triggering corrosion.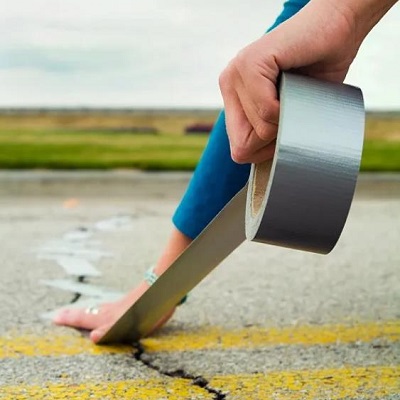 The Modus Operandi Against Corrosion
Diving into its functional dynamics reveals a blend of simplicity and sophistication:
Physical Enclosure: When applied, the tape acts as an impermeable layer. Blocks elements such as moisture, oxygen, and certain chemicals, limiting their interaction with the metal underneath.
Chemically Reinforced: This tape is rich in potent anti-corrosion compounds that actively neutralize or significantly reduce the electrochemical processes that cause corrosion. Ensures safety even in the face of minor tape defects or damage.
Salient Features and Merits
A closer look at the Anti-Corrosive Cloth Tape's unique characteristics elucidates its unparalleled value:
1) Sturdiness:
Tailored to resist external wear and tear, this tape promises enduring resistance against corrosion's relentless onslaught.
Its intrinsic design fortifies it to brave a spectrum of environmental challenges, from searing desert temperatures to the saline sprays of seashores.
2) Adaptability:
Its wide-reaching applications span diverse industries, proving invaluable from shielding marine edifices to fortifying vehicular components.
Its adhesive prowess enables it to bind seamlessly to an array of surfaces, be they sleek, grainy, or uneven.
3) Simplicity in Usage:
Its inherent design leans towards accessibility. Deploying this tape neither demands niche tools nor exhaustive expertise.
Its sticky composition ensures it clings tenaciously, while its pliable nature grants it the ability to adapt to diverse forms and profiles with ease.
In its entirety, the Anti-Corrosive Cloth Tape transcends being a mere protective sheath. It epitomizes the convergence of pioneering design with tangible utility. Catering to both industry stalwarts and home improvement aficionados, this tape emerges as a steadfast partner in the perennial fight against corrosion.
Applications of Anti-Corrosive Cloth Tape
Industry-specific Applications
Within diverse industries, the Anti-Corrosive Cloth Tape finds its purpose, bringing resilience and prolonged life to various assets:
1) Automotive:
Rust prevention: Cars and trucks, especially those in areas with heavy snow and roads that are often salted. You can benefit from the tape's rust-proofing capabilities.
Undercarriage Protection: Tape sticks to your vehicle's undercarriage to protect it from debris, moisture and salt. These often lead to corrosion.
Component Shielding: Parts like battery terminals, connectors, and other exposed metallic components can be shielded to enhance longevity.
2) Construction:
A. Infrastructure Guarding: Bridges, flyovers, and tunnels, especially in corrosive environments like coastal areas, can have critical points covered with tape to fend off corrosion.
B. Equipment Maintenance: Construction tools and machinery, when wrapped, can remain protected from elements that speed up wear and tear.
C. Pipe Protection: Exposed piping, both above and below ground, can be safeguarded against the corrosive effects of soil, water, and chemicals.
3) Marine:
A. Ship Hull Defense: The tape can be applied to parts of ship hulls, which are continually exposed to saltwater, to reduce corrosion's onset.
B. Dock and Port Equipment: Equipment at docks, constantly battered by saline mist and water, can enjoy an extended lifespan with the tape's protection.
C. Offshore Platforms: Structures that support offshore drilling and production processes can benefit greatly from strategic applications. Because they are constantly exposed to corrosive marine environments.
Creative Uses in DIY Projects
Beyond industrial applications, the tape's versatility has endeared it to DIY enthusiasts:
1) Garden Tool Protection: Garden tools, often left exposed to elements, can be wrapped to prevent rusting and ensure a firmer grip.
2) Outdoor Furniture Enhancement: Metal components of outdoor furniture can be covered to fend off weather-induced corrosion, prolonging their aesthetic appeal and structural integrity.
3) Craft Projects: From creating waterproofed art pieces to protective coatings for metallic decorative items, the tape's flexible nature allows for a plethora of craft applications.
4) Home Repairs: Fixing minor leaks in metal pipes, reinforcing old metal railings, or even adding a protective layer to metal fixtures in bathrooms and kitchens are just a few examples.
The expansive applications of the Anti-Corrosive Cloth Tape highlight its adaptability and efficacy. Whether serving large industries or adding value to a DIY project, this tape underscores the blend of innovation with practical utility.
Benefits of Using Anti-Corrosive Cloth Tape
The myriad advantages of employing anti-Corrosive cloth Tape are a testament to its unparalleled functionality and innovative design. Let's delve into its compelling benefits:
Long-term Cost Savings
1) Reduced Replacement Costs: By proactively shielding assets from corrosion, there's a decrease in the frequency of replacements, leading to substantial monetary savings.
2) Minimized Repair Expenses: With prevention at the forefront, costs associated with repairing corroded equipment or structures are significantly curtailed.
3) Efficient Resource Allocation: Funds that might have been channeled toward repairs and replacements can be redirected to other pressing needs or innovative projects.
Extended Lifespan of Assets
1) Prolonged Operational Life: Assets protected by the tape tend to operate efficiently for longer durations, ensuring maximum utility from each piece of equipment or infrastructure.
2) Preservation of Structural Integrity: Shielding structures from corrosion ensures they remain robust and continue to serve their purpose without the risks associated with weakened or corroded materials.
3) Enhanced Asset Value: Assets that remain corrosion-free retain their value over time, which is particularly beneficial in industries where equipment resale is common.
Environmental Benefits
1) Waste Reduction: With fewer replacements and discarded corroded materials, there's a notable decrease in waste, contributing to a cleaner environment.
2) Energy Conservation: Manufacturing new parts or equipment requires energy. By extending the lifespan of assets, there's a reduction in the energy-intensive processes of producing replacements.
3) Decreased Carbon Footprint: Prolonging the life of assets and minimizing manufacturing processes indirectly reduces the greenhouse gas emissions associated with production, transportation, and disposal.
Ease of Maintenance
1) Streamlined Inspection Processes: Assets protected from corrosion often require less frequent and less extensive inspections, simplifying maintenance routines.
2) Lowered Maintenance Frequency: With the tape acting as a shield, the number of maintenance sessions required to address corrosion-related issues drops significantly.
3) Simplified Maintenance Procedures: The tape's presence can make certain maintenance tasks, such as cleaning or surface preparations, more straightforward, as the underlying material remains protected and intact.
The adoption of anti-corrosion cloth tape is more than just a protective measure; it is a strategic decision. It delivers real economic benefits, ensures asset longevity, supports environmental sustainability and simplifies maintenance. Its multifaceted benefits make it an indispensable tool in a world where the preservation of assets is paramount.
CONCLUSION
Throughout this discussion, the critical role of Anti-Corrosive Cloth Tape in protecting various investments cannot be overstated. Its versatility ensures applicability across various industries, from construction to automotive, electronics, and even marine applications. This breadth of use underscores the product's adaptability and relevance. Its ease of application further ensures that both professionals and enthusiasts can deploy it, amplifying its reach and impact.
As we wrap up, remember that today's smallest preventive measures can lead to significant savings tomorrow. By integrating anti-corrosive cloth tape into your maintenance and protection regimes, you are not only preserving your investments but ensuring they thrive in the long run.