Double Side Cloth Tape using tensile fibers as base material and coated on both sides with pressure-sensitive adhesive, then winded in a roll with release paper.
With the property of wear resistance, high adhesive, flexible and easy to tear. Good at sticking in rough surfaces and peeling off without residual glue.
Widely used in carpet installation, wedding decoration, metal objects connection, fabric stitching, fixed line binding, sealing and fixing, etc.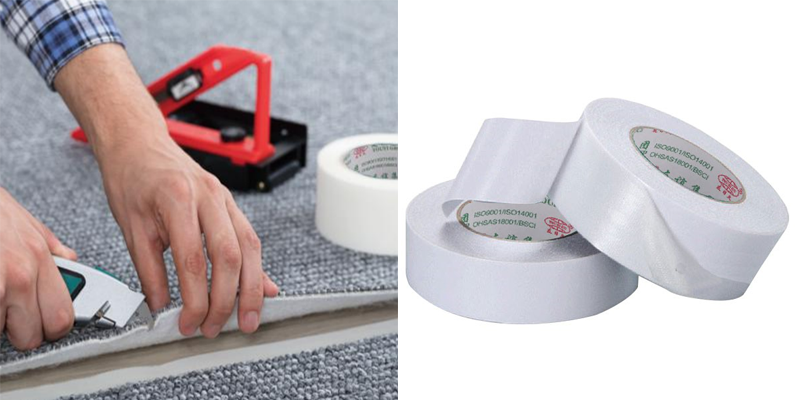 Actually, there are many other uses to make life more convenient.
People often suffer from messy kitchens. Paper towels, wet wipes and gloves were everywhere and the open cupboard was dusty. There are also cutlery boxes that shake when the drawer is pulled open because they are not the right size, with annoying noise. These little things can spoil your excitement of trying to make a big meal sometimes.
Trust me, use this tape and change your kitchen.
Put tape on the back of packages of paper towels, wipes, and gloves and tape them to walls, cabinet doors, or wherever you feel comfortable.
Put tape on the bottom of the cutlery box and fix it in the drawer, it will no longer make noise.
About that dusty cabinet, every time you clean it, you have to remove all the items inside, now just make a small curtain for it. Just put the tape on the edges and then put a suitable piece of cloth on it. This will reduce most of the dust and can also be used as decoration.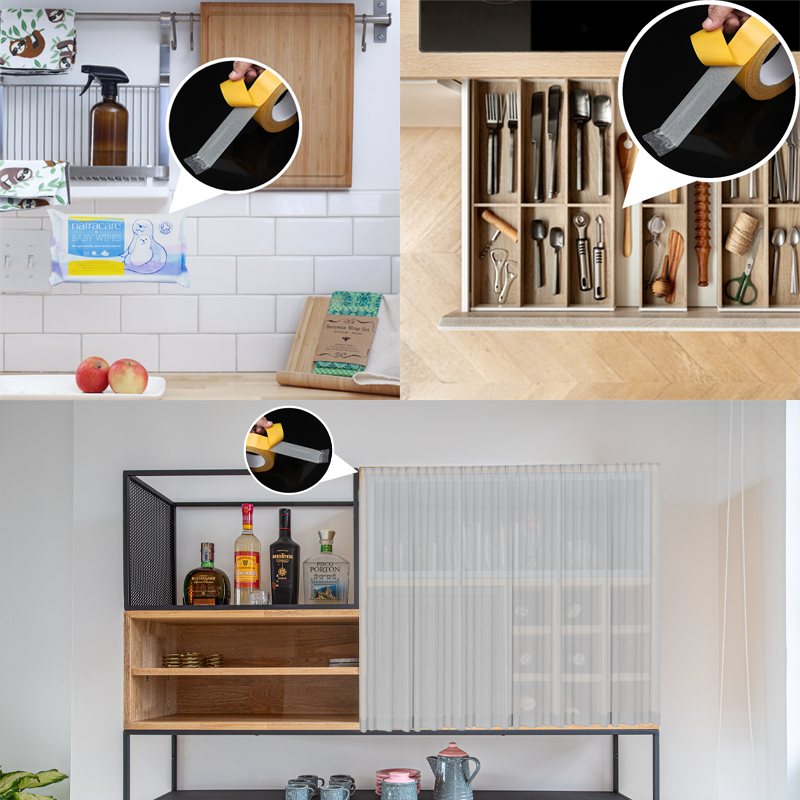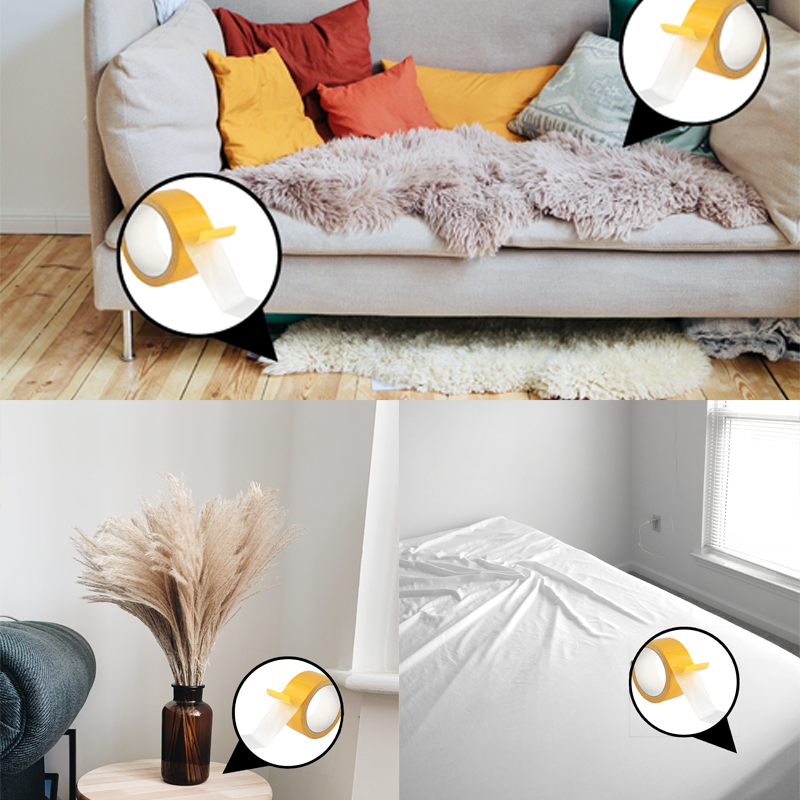 Now, open your mind and apply the tape in the bathroom, living room, and bedroom.
You can fix the vase on the table that might get knocked over, fix the tablecloth or sheets that are always moving, keep the trash can where it should be, and make a small decoration for the washing machine.
You know, I will use it to fix the sofa towel that often slips off, because it also has good adhesion on rough surfaces.
Easy to tear without residue, it will not leave you with the trouble of clearing glue after use.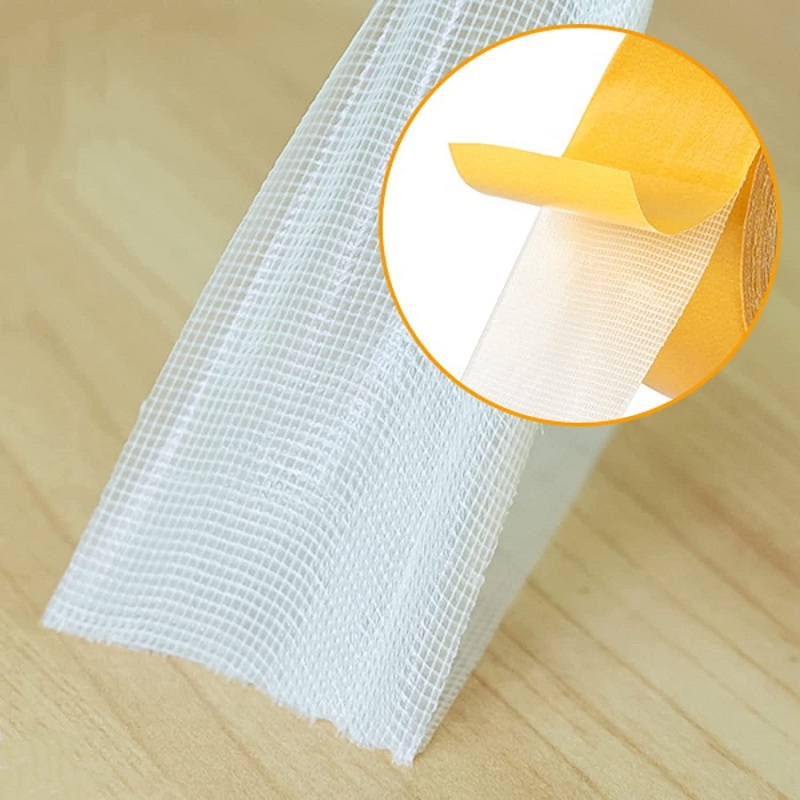 Fujian Youyi Adhesive Tape Group founded in 1986, is a leading supplier of adhesive-based products in China. We can customize different sizes and colors according to customers' needs, come to inquire now.
For more products, please follow our website!