Double-Sided IXPE Foam Tape is manufactured from premium imported IXPE foam renowned for its exceptional heat resistance, abrasion resistance, and adhesive strength. This versatile double-sided tape finds applications across a multitude of industries, including industrial and commercial products, medical appliances, and the automotive sector. Its remarkable performance and robust adhesion make it a valuable asset for a broad spectrum of industries.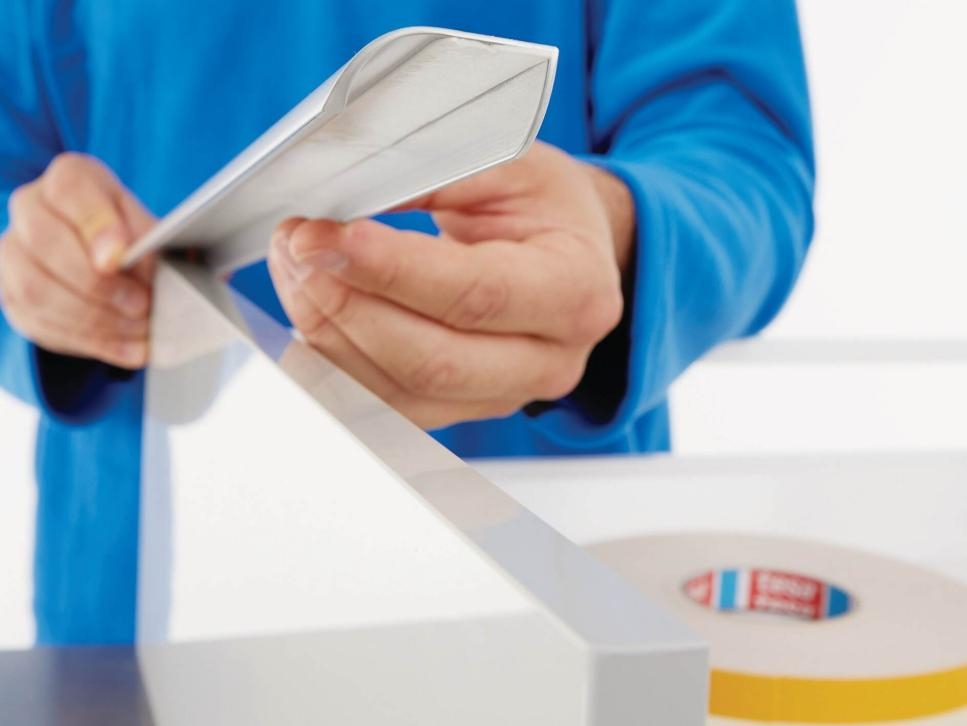 IXPE, a closed-cell foam material, serves as an adhesive or sealant with extensive utility in various applications. It demonstrates outstanding resistance to heat, cold, water, chemicals, and UV rays. Furthermore, IXPE boasts excellent thermal insulating properties, positioning it as an ideal choice for thermal management applications.
The Significance of Robust Bonds Across Various Applications
In a multitude of applications, the presence of strong bonds is paramount. Take woodworking projects, for instance, where the structural integrity relies heavily on a sturdy connection between glued or fastened components. In the realm of fastening, Double-Sided IXPE Foam Tape emerges as an exceptional choice due to its versatility, compatibility with nearly all surfaces, and ease of removal when needed. This adhesive wonder is also commonly referred to as double-sided sticky foam tape or double-sided foam adhesive tape. Crafted from polyethylene (PE), it boasts impressive thermal resistance and remarkable shock-absorbing capabilities.
Challenges Associated with Conventional Bonding Methods
Traditional bonding methods often entail the use of adhesives containing solvents or other environmentally and health-hazardous substances. These substances pose significant risks to both the ecosystem and human well-being.
Furthermore, traditional adhesives tend to incur substantial costs, as they necessitate the incorporation of specific, often pricey chemicals during their manufacturing process. Consider epoxy adhesives, which frequently include expensive components like epichlorohydrin (EPC). Notably, EPC is a hazardous substance that poses disposal challenges if accidentally spilled during application or removal.
Double-Sided IXPE Foam Tape as a Versatile Resolution
Double-Sided IXPE Foam Tape emerges as a versatile solution adaptable to a multitude of applications.
This foam tape, known for its affordability and high performance, adheres seamlessly to cable or wire surfaces. Its applications are numerous, including the secure fastening of wires and cables, preventing their unintended separation.
Designed with long-lasting adhesive on both sides, Double-Sided IXPE Foam Tape exhibits excellent adhesion properties to a wide array of surfaces, including rubber and plastic. Its foam composition ensures it can effortlessly conform to corners and bends without compromising its adhesive strength.
Moreover, the foam's ability to absorb vibrations serves as a protective measure, guarding wires against the strain damage that can result from regular usage.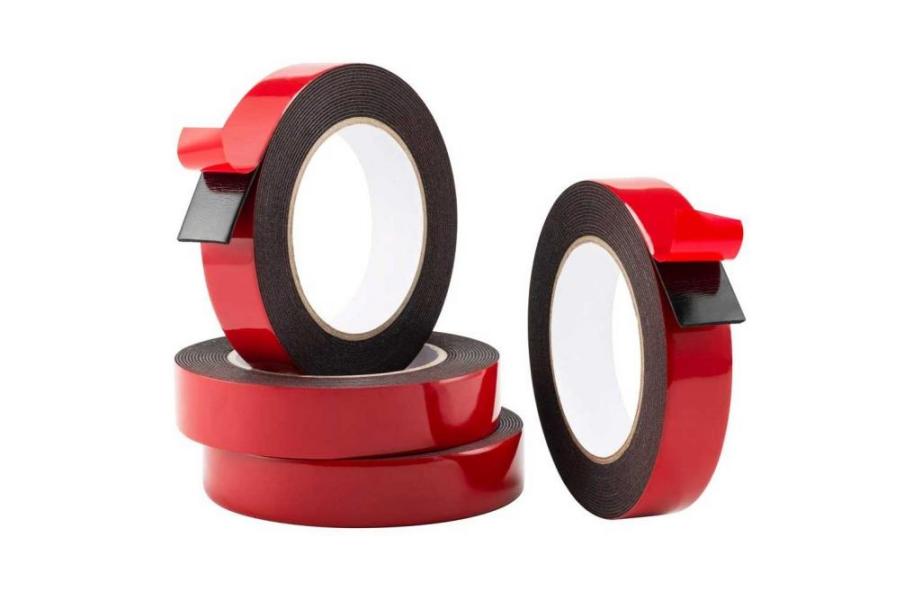 Versatility Unleashed: Diverse Applications Across Industries
Compared To Other Types Of Electrical Insulation
One of its prevalent uses resides in the industrial wiring harness realm, where IXPE foam tape excels as an insulator. Its adhesive prowess allows it to perform admirably on diverse surfaces without compromising structural integrity or functionality. This attribute proves particularly critical in scenarios like the installation of electrical wiring in automobiles and aircraft, where insulation must contend with extreme temperatures and high voltage currents.
The Best Adhesive For Wired Housing Applications
The dual-sided adhesive nature of IXPE foam tape makes it the ideal choice for affixing wires or cables to metal brackets on machinery, ranging from tractors to vehicles with steel or aluminum alloy undercarriages. Its strong bonding capabilities extend to a plethora of materials, including plastics, rubber, and steel plating, rendering it suitable for a wide array of machinery employed in both commercial and industrial settings.
Industry and Electronic Prefer
Indurstry: IXPE foam tape, a double-sided adhesive wonder, finds its niche in a broad spectrum of industrial applications. Its remarkable ability to adhere to a multitude of surfaces, encompassing metals, plastics, glass, and ceramics, renders it an invaluable asset in numerous industries, including construction, automotive, medical, and electronics manufacturing.
Electronicl: In the electronics manufacturing sector, IXPE foam tape plays a pivotal role in securing electronic components during the assembly process. Additionally, it serves as a shield, safeguarding sensitive parts from potential scratches during transit or storage.
Utilizing IXPE Foam Tape for Multifarious Material Bonding
IXPE foam tape showcases a dual personality in terms of its composition: one side consists of silicone elastomer, while the other side features polyether imide (PEI) foam. The silicone elastomer endows it with exceptional adhesion capabilities to most substrates, while the PEI foam imparts superior mechanical strength and heat resistance. This dual nature positions IXPE foam tape as an outstanding choice for bonding various materials, encompassing metals, plastics, ceramics, and beyond.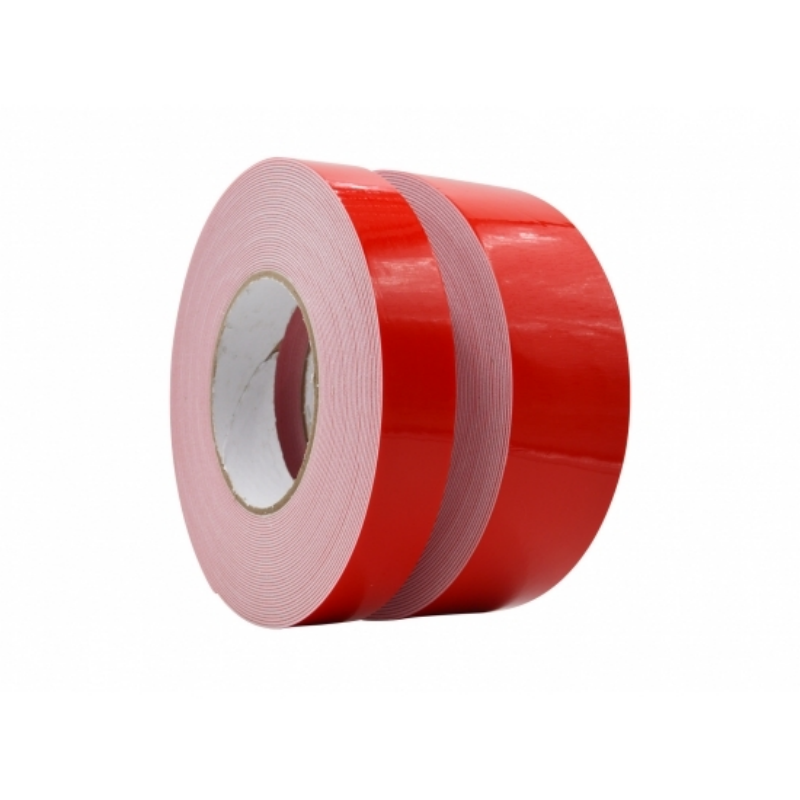 Advantages
Key Advantages
1. The double-sided foam tape is a kind of pressure sensitive and high temperature resistant material. It is used for bonding various materials such as plastic, metal, rubber, glass, ceramic and paper etc. This material is also widely used in electronics industry for sealing purposes as it provides good insulation and protection from moisture and air.
2. This double-sided foam tape has an excellent adhesion to almost all surfaces including smooth and rough surfaces like glass, aluminum, steel etc. It can be easily removed without leaving any residue behind because of its solvent free nature.
3. The double-sided foam tape has an excellent heat resistance feature that allows it to withstand temperatures over 250 degrees Celsius without losing its adhesive property or peeling off from the surface during application or removal process.
Durability, Flexibility, and Resistance to Temperature and Moisture
1) Durability: ixpe foam is very durable, and can withstand high temperatures, moisture, abrasion, and UV exposure. It also resists degradation from most chemicals.
2) Flexibility: ixpe foam is flexible enough to be wrapped around irregular shapes and surfaces without stretching or tearing. This makes it ideal for use in HVAC ducts and other places where there are tight bends or curves in the path of the tape.
3) Resistance to temperature and moisture: IXPE foam has excellent resistance to heat and condensation, making it suitable for use in hot-water heat exchangers, air-conditioning systems, refrigeration units, and many other applications where there are significant temperature fluctuations or high humidity levels present (e.g., indoor swimming pools). It can also be used in environments where there are frequent changes in temperature (e.g., cold storage warehouses) without affecting its performance or structural integrity.
CONCLUSION
Double-Sided IXPE Foam Tape brings forth a plethora of benefits, ranging from elevated bonding solutions to cost-effectiveness. In applications where IXPE foam excels, the likelihood of achieving enduring and successful bonds is significantly heightened.
We trust that this article has effectively illuminated the merits of this particular foam tape. Thanks to its increased thickness, Double-Sided IXPE Foam Tape boasts a broader spectrum of applications and greater adaptability to various environments compared to standard IXPE foam tapes. This inherent versatility makes it an optimal choice for bonding diverse substrates, tailored to the specific requirements of your project. It comes as no surprise that this tape variety finds extensive application, earning favor among contractors and end-users alike.