Adhesion is the remarkable property that enables surfaces to firmly join together. This adhesive quality can be categorized into two essential types: static and dynamic. Static adhesion pertains to the strength of the bond formed when two surfaces make contact and remain at rest, while dynamic adhesion involves the shearing force required to separate these surfaces once they have been brought together and subsequently moved apart.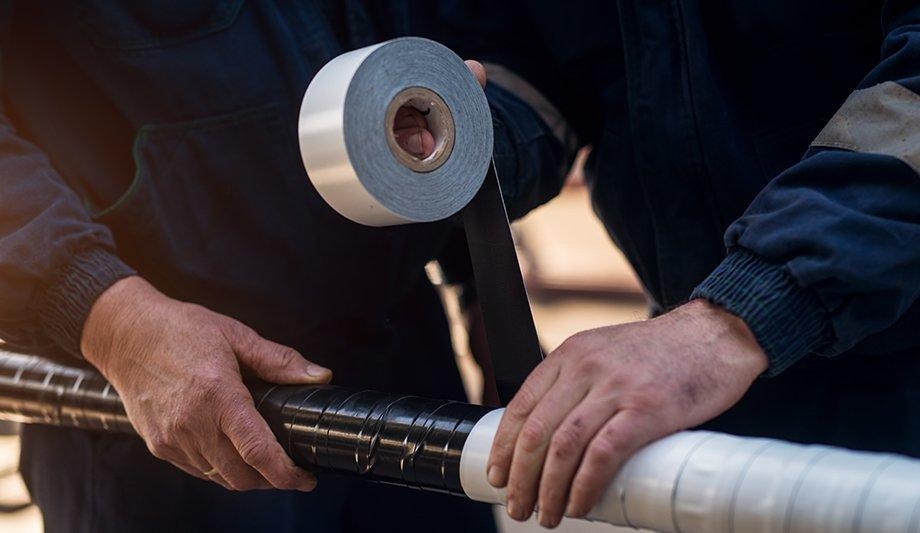 Our featured product, the Strong Adhesion Cloth Tape, serves as a versatile solution with its primary function being to securely unite various objects. However, its utility extends beyond simple bonding. This remarkable tape exhibits exceptional adhesion capabilities on a wide range of surfaces, including cardboard, paper, plastic, and even metal! Its robust adhesion strength ensures that you can confidently use it to secure items like large pieces of furniture during transportation or storage without the worry of accidents or mishaps.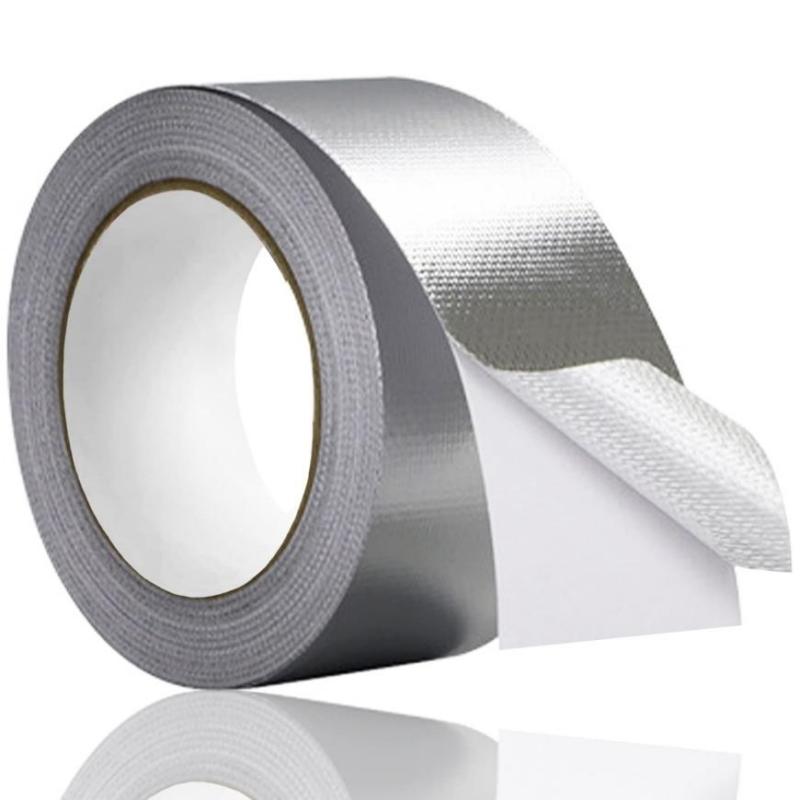 Key Features of Strong Adhesion Cloth Tape
Exceptional Tensile Strength
The impressive tensile strength of our Strong Adhesion Cloth Tape is a result of a careful blend of adhesive potency and the quality of its backing material. Specifically formulated adhesive can endure substantial stress, while the backing material boasts remarkable tensile strength.
Robust and Resilient Cloth Material
Crafted from a robust cloth material, our Strong Adhesion Cloth Tape is highly resistant to both abrasion and tearing. Its adhesive backing offers a steadfast grip on smooth, clean surfaces without leaving any sticky residue behind. This makes it the ideal choice for securely fastening items such as boxes or packages.
Reliable Adhesive Properties
The adhesive properties of this cloth tape are pivotal to its functionality. Designed primarily for sealing purposes, the adhesive is engineered to provide an exceptionally strong bond to the surface it is applied to, ensuring reliable and enduring adhesion.
Versatile Applications Across Various Industries
Construction and Building Sector:
In the realm of construction and building, the Strong Adhesion Cloth Tape finds its multifaceted utility. It serves as a reliable tool for tasks ranging from sealing cardboard boxes to mending broken windows or repairing cracked walls. Construction professionals often turn to this tape for patching holes in floors or ceilings, whether caused by water damage or accidental impact. Moreover, it plays a crucial role in sealing off hazardous materials like asbestos, safeguarding the integrity of structures.
HVAC and Plumbing:
In the HVAC and plumbing industries, adhesive cloth tape shines as an indispensable asset. Its formidable adhesive strength ensures it can securely hold pipe joints together, providing a leak-resistant seal. Importantly, it leaves no unsightly residue upon removal, making it particularly well-suited for use with various pipe materials, including copper, stainless steel, and plastic.
Electrical and Wiring Applications:
When it comes to electrical and wiring projects, electrical cloth tape proves invaluable. It serves as a dependable means to secure wires firmly in place during installations or repairs, reducing the risk of accidents caused by loose wires. Additionally, this tape is an essential component for wrapping around electrical cords and cables, safeguarding them from potential damage during transportation or storage, thereby ensuring uninterrupted electrical connectivity.
Comparative Analysis with Other Tapes
Distinguishing Features from Standard Duct Tape and Adhesive Tapes
The primary point of departure between Strong Adhesion Cloth Tape and other tape varieties lies in the potency of its adhesive. The adhesive strength is the foundation that securely holds your tape in place, setting it apart from the rest.
Cost-Effectiveness
Cloth tapes typically offer a more budget-friendly alternative compared to other tape types. Their affordability stems from their simplicity, lacking specialized features like enhanced adhesive or extraordinary strength. Cloth tapes are crafted from sturdy yet cost-effective materials such as cotton or nylon. Additionally, they do not necessitate any specialized equipment for application, in contrast to duct tape or gaffer's tape, which require unique dispensers, knives, and scissors for use.
Eco-Friendly Advantages Over Alternatives
Strong Adhesion Cloth Tape presents itself as a commendable eco-friendly substitute for traditional duct tape. Notably, this cloth tape is environmentally conscious, as it contains no PVC, a material notorious for its adverse environmental impact. Consequently, opting for Strong Adhesion Cloth Tape represents a sustainable choice, contributing to responsible resource utilization.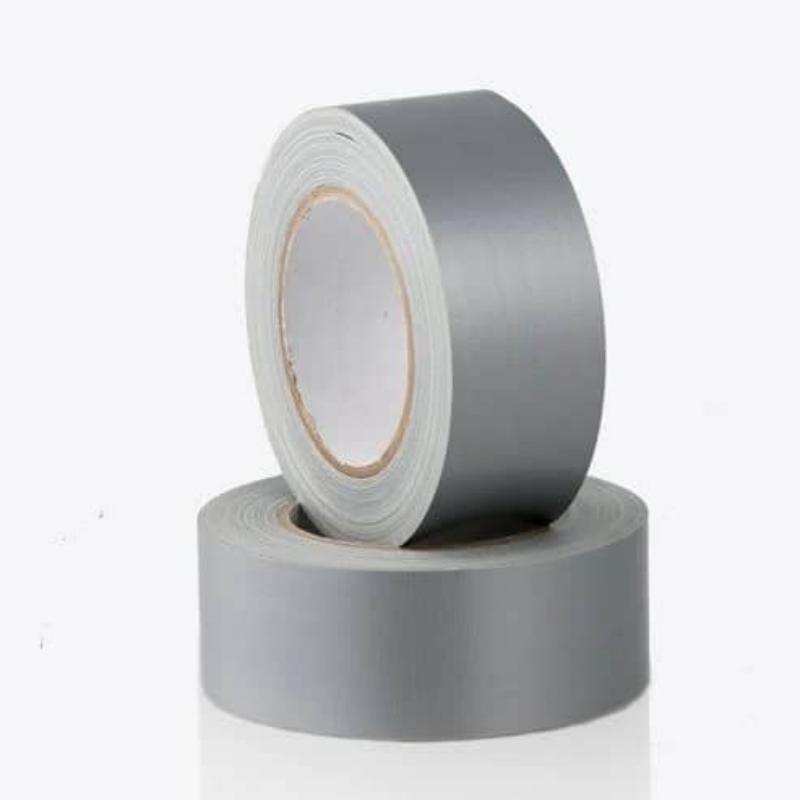 Achieving Optimal Results with Strong Adhesion Cloth Tape: Application Techniques
1) Tape Adhesive Application:
Strong Adhesion Cloth Tape is thoughtfully designed for superior adhesion and user-friendliness. To ensure the best outcomes when using this tape, adhere to the following steps:
2) Surface Preparation:
Thoroughly clean the target surface with a robust detergent solution, and ensure it is completely dry before proceeding.
Masking:
Apply masking tape around the perimeter of the area you intend to cover with Strong Adhesion Cloth Tape. This precautionary step prevents unwanted adhesive contact in areas where it is not desired.
3) Cutting:
Employ an X-Acto knife or razor blade to cut a piece of strong adhesion cloth tape that exceeds the dimensions of the intended adhesive overage
• Application:
Peel off one side of the release liner from the back of your Strong Adhesion Cloth Tape and firmly apply it directly onto the painted surface, exerting pressure with your hand or a squeegee (not included).
Tips and Strategies for Maximizing Adhesion Strength:
• Surface Preparation:
Enhance adhesion by cleaning the surfaces with isopropyl alcohol and allowing them to thoroughly dry.
• Pre-Heating:
Elevate the adhesive performance by pre-heating the components to be bonded using a heat gun or hot air gun. This aids in achieving uniform glue distribution.
• Application Technique:
Apply the adhesive to one side of the joint, avoiding double-sided application to prevent excessive build-up that may impede proper bonding. For metal surfaces, ensure thorough drying before proceeding.
• Controlled Glue Amount:
Initiate the application with a modest amount of glue, then evenly spread it using a small brush or squeegee blade. Excessive adhesive can lead to premature stickiness and rapid hardening, potentially causing air bubbles that hinder effective adhesion.
CONCLUSION
There are a plethora of industrial strength adhesives on the market, but few can compare to the sturdiness of strong adhesive cloth tape. With an unwavering foundation, it's no wonder this tape is so popular for things like sticking metal to glass. You can also utilize it with wood or concrete without worrying about some kind of rupture happening during application. It's also highly versatile and flexible, making it easy for any job big or small.
Our Strong Adhesion Cloth Tape imposes itself as a necessity for any household. Not only does it prove to be useful in many application areas, but it also enforces strength and reliability by providing necessary support for everyday occurrences. An invaluable tool that you should always have at your disposal, permabond cloth tape is a true blessing for all.