With the continuous advancement of science and technology, more and more convenient and efficient tools have appeared in our lives, the double-sided tape being among the most common and popular products. Double-sided adhesive tape finds extensive application in various settings, including offices, homes, and schools. Its strong adhesion, convenience, and ease of use make it highly sought-after in stores, while its usage is widespread in the industrial sector as well.
In the following section, we will outline some key considerations to keep in mind when purchasing double-sided tape.
1. Stickiness
The main function of double-sided tape is to firmly bond two items together, so its adhesive strength is particularly important. The adhesive strength of tape varies according to the type and thickness of the glue. Choosing the right adhesive for your specific needs is critical. In everyday office and DIY tasks, excessive adhesion may be unnecessary. However, choosing a tape of sufficient viscosity is critical when sealing heavy objects. If you have specific requirements for the adhesive, remember to communicate with the supplier.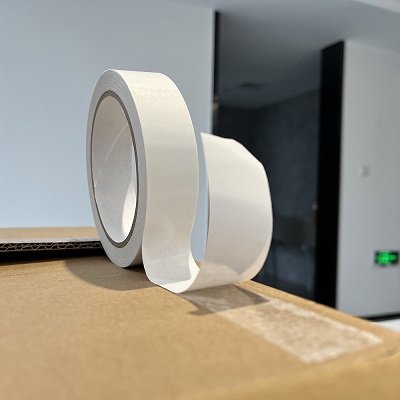 2. Width
For everyday use, double sided tapes are available in various widths such as 3mm, 5mm, 10mm, etc. When choosing a width, consider the size and surface area of the objects to be bonded. For tasks such as students attaching paper or attaching small items around the home, a narrower width may be more appropriate. On the other hand, for larger objects, You should choosev wider tape. In industrial applications, we can tailor the width of the tape to precisely match the requirements of a specific scene. Source manufacturers of double-sided tape can either buy finished products in fixed widths, or they can buy master rolls and die cut accordingly.
3.Length
Double sided tape comes in a variety of lengths, with 10m and 20m being popular choices for everyday use. The length you choose should depend on how often you'll be using it and the size of the items you're gluing. Choose the 20m length if you need longer lasting power or for frequent use. However, if you are using it less frequently or for smaller items, a length of 10 meters is sufficient.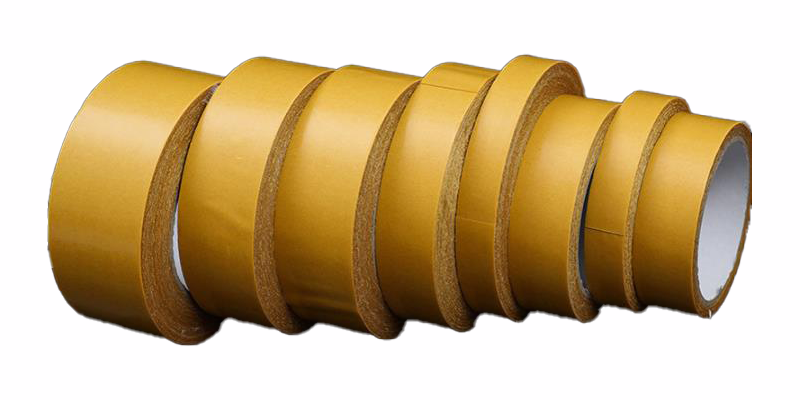 4.Transparency
Clear double-sided tape is popular for its ability to blend in with the item it is affixed to without compromising its aesthetics. While transparency is an important factor to consider, it is not the only selection criterion. If you need your tape to stand out, there different colors to suit your needs.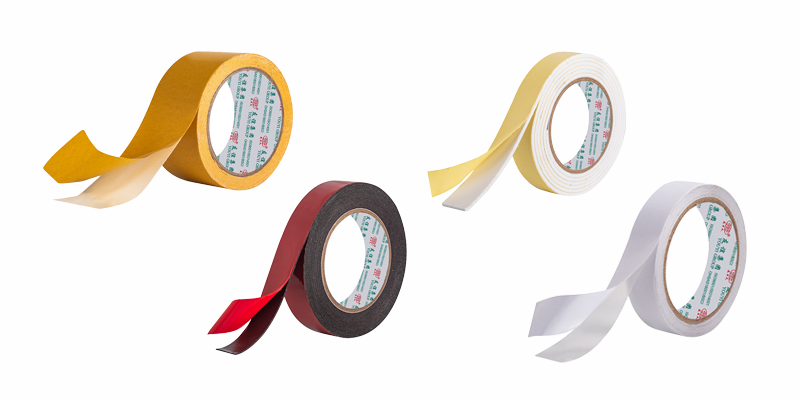 5.Environmental considerations
When purchasing double-sided tape, its environmental impact must be considered. Look for tape that is recyclable and non-hazardous to make sure it meets your environmental requirements. Proactively ask tape suppliers about the raw materials and manufacturing processes used, and check relevant certifications to ensure the tape meets your environmental values.
6.Brand
When choosing double-sided tape, it is important to consider the differences in performance between brands. In order to ensure product quality, choose well-known brands and avoid small brands or brands with poor reputation.
7.Price
While high-priced double-sided tape may not be your best choice, it's equally important to be cautious when buying tape that's significantly less expensive. These tapes may bond poorly and may cause damage to the surface. Therefore, it is crucial to carefully consider your options and prioritize product quality and safety when making your choice.
IN SHORT
When purchasing double-sided tape, it is crucial to consider various factors such as quality, viscosity, transparency, brand, price, etc. These considerations will help you choose the tape that best suits your specific needs, while also being mindful of the environment.
Different Materials of Double-sided Tape
Now you can start to learn about different materials of double-sided tape. The glue of double-sided tape has water-based, solvent and hot-melt type. The substrates for carrying glue include tissue paper, film, fibers and foam. The material, color and printing of the release paper can be selected according to customer needs.
The most common double-sided tape in life is Tissue Tape. Tapes based on OPP/PET film are not as easy to tear as the tissue paper one, they are more transparent, and are often used for bonding in industry. Double-sided foam tape is often used in daily life to stick sealing strips and hooks, and the high temperature resistant type has important applications in industry. The most popular recently is Nano Tape, also called Acrylic Foam Tape, which is highly viscous and can be reused. Videos of using it to make bubbles are very popular on the Internet.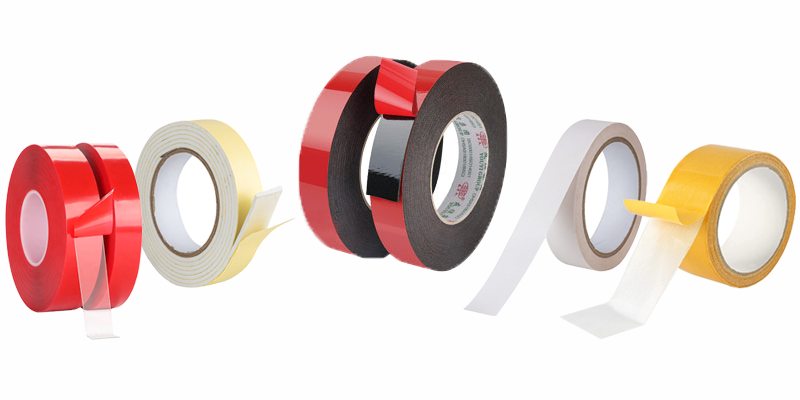 Once you've determined the type of tape you need, it's important to find a supplier you can trust. This is where our company comes into play. We take pride in being able to supply reliable and high quality tapes that meet your requirements.
Fujian Youyi Adhesive Tape Group, established in March 1986, is a modern enterprise with diverse industries including packaging materials, film, paper making, and chemicals. With 20 production bases across China, covering a total area of 2.8 square kilometers and employing over 8000 skilled workers. 
Youyi is equipped with more than 200 advanced coating production lines, aspiring to become the largest producer in the industry in China. With an extensive nationwide sales network and a successful international brand, YOURIJIU, our products are highly regarded in Southeast Asia, the Middle East, Europe, and America, reaching 80 countries and regions.
Operating on the principles of quality and integrity, Youyi consistently implements the ISO9001 and ISO14001 management systems, ensuring innovation, pragmatism, and refinement in its quality policy. We also have obtained BSCI, SGS, FSC certifications, and some products comply with RoHS 2.0 and REACH standards.