Washi tape is rich in color, easy to tear, and no residue . Therefore, it is very suitable for interior decoration .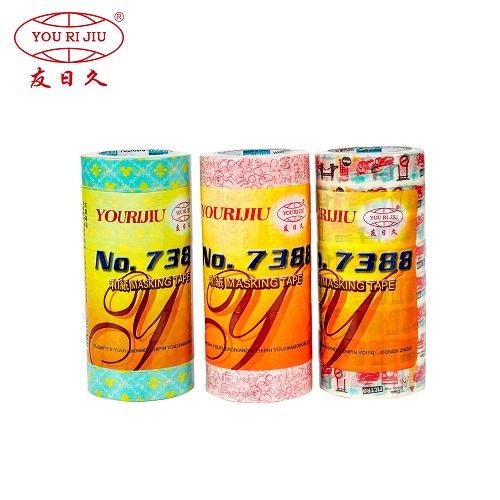 Washi tape has good holding power , excellent pliability to most smooth surface , curved surface and corner . You can cut or splice Washi tape into various shapes to decorate vases, doors, windows, and walls .
Another wonderful use of Washi tape is to attach photos to the wall just like picture frames are hanging on the wall . No need to use nails, you can use different colors of Washi tape, and there will be no residue when you tear it off .