Traditional curing tapes have long been a staple in various industries, particularly in the manufacturing, construction, and automotive sectors. These tapes are typically used for securing, bundling, and masking applications during processes involving curing, painting, or adhesive bonding. However, they come with several limitations that have prompted the search for alternative solutions. No Residue Super Cut Curing Tape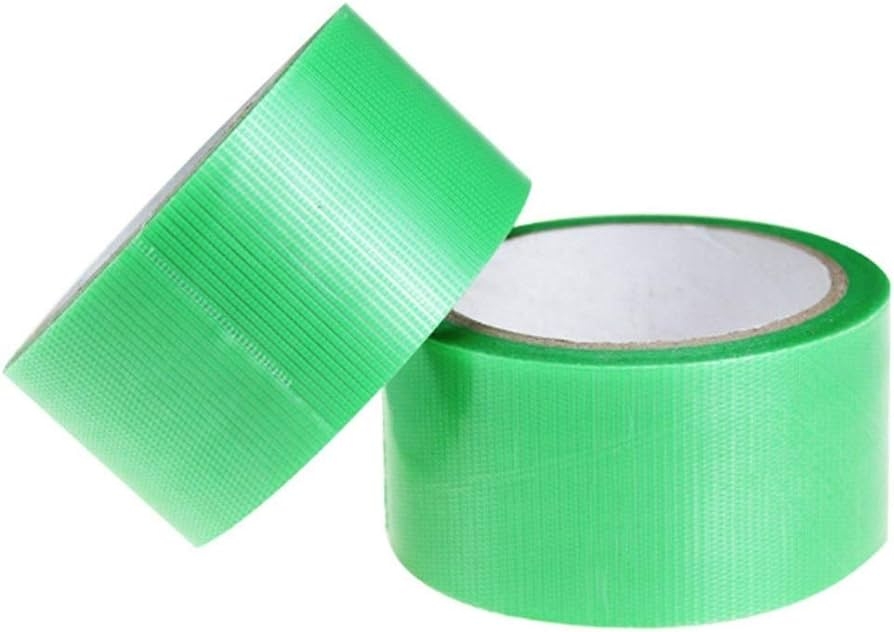 In response to these needs, innovative technologies and materials have emerged to provide no-residue solutions that address the limitations of traditional curing tapes. These advancements offer promising alternatives for industries seeking to optimize their production processes while maintaining high product quality standards. This paper will explore these emerging technologies and their applications in various industries.
The No Residue Super Cut Curing Tape: A Comprehensive Overview
Definition and Key Features
The No Residue Super Cut Curing Tape stands as a cutting-edge adhesive tape explicitly crafted to overcome the limitations commonly associated with traditional curing tapes across diverse industries. It has been meticulously engineered to offer a residue-free solution for applications encompassing curing, painting, adhesive bonding, and surface protection. Notable features of this pioneering tape include:
1) Residue-Free Removal: Distinguished by its unique adhesive technology, the No Residue Super Cut Curing Tape ensures that it leaves absolutely no residue upon removal. This attribute eliminates the need for supplementary cleaning procedures, thereby reducing labor requirements and maintenance costs.
2) Precision Cutting: Manufactured using state-of-the-art precision cutting technology, this tape guarantees the application of clean and precisely cut edges. This precision is instrumental in ensuring consistent and accurate masking and bundling of components during curing and painting processes.
3) High Temperature Resistance: Designed with the capacity to withstand the elevated temperatures commonly encountered during curing processes, this tape maintains its adhesive properties and structural integrity. This prevents tape failure and ensures reliable performance even in demanding thermal conditions.
4) Versatile Applications: The No Residue Super Cut Curing Tape boasts versatility, making it suitable for a wide spectrum of applications across industries such as automotive, electronics, aerospace, and manufacturing. Its adaptability extends to various surfaces and substrates, rendering it a versatile choice for different production environments.
Materials and Manufacturing Process
The No Residue Super Cut Curing Tape undergoes production using cutting-edge materials and processes to guarantee its effectiveness and reliability. Key components and manufacturing steps encompass:
1) Adhesive Formulation: The tape's adhesive is meticulously formulated to provide robust adhesion during curing or painting processes while retaining its ease of removal without leaving behind any residue. This formulation prioritizes temperature resistance and compatibility with diverse surfaces.
2) Precision Cutting: Advanced cutting technology is harnessed during the manufacturing process to create tape rolls characterized by clean and meticulously cut edges. This precision ensures the tape's application with accuracy and uniformity.
3) Quality Control: Rigorous quality control protocols are instituted to scrutinize the performance and residue-free attributes of the tape. Each batch undergoes comprehensive testing to ensure compliance with industry standards concerning adhesion, temperature resistance, and residue-free removal.
Benefits Over Traditional Tapes
The No Residue Super Cut Curing Tape delivers a multitude of substantial advantages over traditional curing tapes:
1) Residue-Free Removal: In stark contrast to traditional tapes, which often leave adhesive residue, the No Residue Super Cut Curing Tape ensures a completely clean removal process. This minimizes the risk of contamination and obviates the need for time-consuming and labor-intensive cleaning procedures.
2) Improved Efficiency: The precision cutting and dependable adhesion capabilities of this tape result in heightened process efficiency. This translates to reduced production times and a diminished likelihood of rework, promoting cost savings.
3) Enhanced Product Quality: The tape's consistent performance and residue-free characteristics contribute to an elevation in product quality. Consequently, it proves ideal for industries that prioritize precision and reliability in their manufacturing processes.
4) Worker Safety: By eliminating the necessity for solvents and minimizing manual scraping during tape removal, the No Residue Super Cut Curing Tape enhances worker safety, reducing exposure to potentially hazardous chemicals and enhancing workplace safety.
The No Residue Super Cut Curing Tape represents a noteworthy leap forward in adhesive tape technology. It offers industries a versatile and dependable solution for an array of applications. Its unique features and benefits position it as a valuable tool for enhancing efficiency, product quality, and workplace safety in manufacturing and allied sectors.
Industries that Can Reap the Benefits of the No Residue Super Cut Curing Tape
The No Residue Super Cut Curing Tape presents a wealth of advantages that transcend a multitude of industries, offering ingenious solutions to tackle various challenges. Below are several key sectors poised to benefit from this cutting-edge tape:
Electronics: Safeguarding Sensitive Components During Manufacturing
In the electronics industry, where precision and immaculateness are paramount, the No Residue Super Cut Curing Tape emerges as an indispensable tool. It serves as a protective shield for fragile electronic components, circuit boards, and connectors during processes like soldering, coating, and assembly. The tape's residue-free removal guarantees the preservation of uncontaminated, sensitive electronics, resulting in enhanced product reliability and diminished rework.
Automotive: Optimizing Paint Applications and Detailing Procedures
Automotive manufacturing and meticulous detailing operations often necessitate precise masking during painting and surface treatment. The No Residue Super Cut Curing Tape, with its precision cutting and residue-free attributes, streamlines the masking process. This not only economizes time but also mitigates the risk of paint imperfections, ultimately culminating in more efficient and high-quality outcomes in the automotive sphere.
Healthcare: Upholding Sanitary Standards Sans Sticky Residues
Within healthcare settings, the upkeep of cleanliness and hygiene holds paramount importance. The No Residue Super Cut Curing Tape can be utilized to secure medical equipment, safeguard sensitive surfaces, and uphold sterile conditions, all while leaving no sticky residues behind. Its residue-free removal not only thwarts contamination but also simplifies the upkeep of sterile environments in hospitals and laboratories.
Construction: Facilitating Cleaner and More Efficient Sealing Across Diverse Applications
The construction industry stands to gain substantially from the No Residue Super Cut Curing Tape's versatility and its residue-free characteristics. It can be employed for sealing tasks, such as safeguarding windows, doors, and other surfaces during painting or sealing processes. The tape's residue-free removal obviates the need for post-application cleaning, resulting in time and labor savings at construction sites.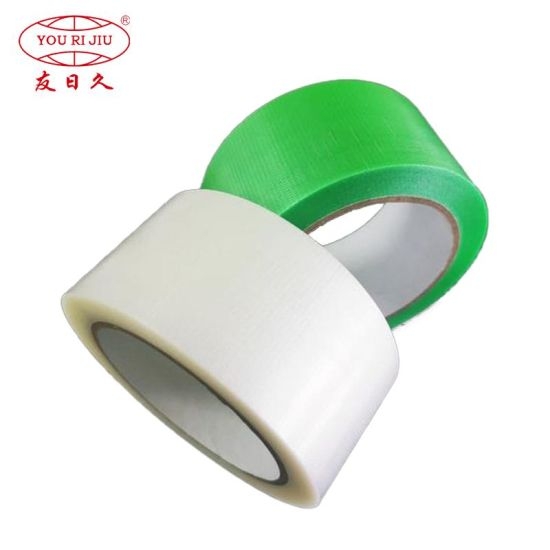 Arts and Crafts: Preserving Artwork Intact and Ensuring Effortless Removal
In the realm of arts and crafts, where the preservation of artwork's integrity holds utmost significance, this tape emerges as a residue-free solution. It lends itself to securing artwork, maintaining the position of stencils, and protecting surfaces during painting or crafting endeavors. The tape's clean removal guarantees that artwork remains unmarred, streamlining the creative process for artists and craft enthusiasts.
The No Residue Super Cut Curing Tape bestows its benefits upon a diverse array of industries. Its residue-free attributes, precision cutting, and resistance to elevated temperatures render it a valuable asset for augmenting efficiency, elevating product quality, and upholding cleanliness standards across applications ranging from electronics manufacturing to healthcare and the arts and crafts domain.
Key Advantages of Using No Residue Super Cut Curing Tape
The utilization of No Residue Super Cut Curing Tape provides a multitude of key advantages across various applications, making it a preferred choice in several industries. Here are the primary advantages:
No Sticky Residue
Simplified Cleanup Processes:
The most prominent advantage of the No Residue Super Cut Curing Tape is its ability to leave no sticky residue upon removal. This feature greatly simplifies cleanup processes, eliminating the need for labor-intensive and time-consuming post-tape removal cleaning. It streamlines workflows and reduces downtime.
Elimination of Potential Damage Caused by Residue:
The absence of sticky residue ensures that surfaces, components, or products are not subjected to damage or contamination. This is especially critical in industries like electronics and healthcare, where cleanliness and the integrity of components are paramount.
Superior Adhesion
Holds Firmly Throughout Curing Processes:
The No Residue Super Cut Curing Tape offers superior adhesion, ensuring that it stays securely in place during curing processes. This reliability is essential in industries such as automotive and construction, where precise masking and surface protection are vital for quality outcomes.
Reduces Chances of Tape Failure During Critical Operations:
Enhanced adhesion reduces the risk of tape failure, which can be costly and lead to production delays. The tape's ability to withstand elevated temperatures and challenging environmental conditions ensures that it performs consistently during critical operations.
Customizable Cuts
Versatility in Application:
The No Residue Super Cut Curing Tape's customizable cuts enable versatility in application. Users can tailor the tape to specific dimensions, making it suitable for a wide range of tasks, from masking intricate shapes to bundling various components.
Allows for Precision and Reduced Waste:
Customizable cuts enable precision, minimizing material wastage. This feature not only conserves resources but also contributes to cost savings, making the tape an efficient choice for industries focused on optimizing processes.
Environmentally Friendly
Reduced Chemical Residues:
The No Residue Super Cut Curing Tape promotes environmental friendliness by reducing the use of chemical solvents for residue removal. This aligns with sustainability goals and minimizes the release of potentially harmful substances into the environment.
Biodegradable Options Available:
Some variants of the tape are biodegradable, further enhancing its eco-friendliness. These options are ideal for industries looking to minimize their environmental footprint and adhere to eco-conscious practices.
CONCLUSION
In conclusion, the No Residue Super Cut Curing Tape represents a remarkable advancement in adhesive tape technology, offering a versatile and innovative solution to address the limitations of traditional curing tapes in various industries. Its key advantages, including residue-free removal, superior adhesion, customizable cuts, and environmental friendliness, make it a valuable tool for enhancing efficiency, product quality, and sustainability.
Across industries like electronics, automotive, healthcare, construction, and arts and crafts, this tape proves to be an invaluable asset, streamlining operations, enhancing product quality, and promoting eco-conscious practices. Its innovative design and multitude of benefits make it a trusted choice for industries seeking to optimize their processes and meet the demands of modern manufacturing and production standards.