Composition of adhesive tape: Silicon masking paper adhesive tape is made of corrugated paper (masking paper) and coated with Silicone (Silicone glue)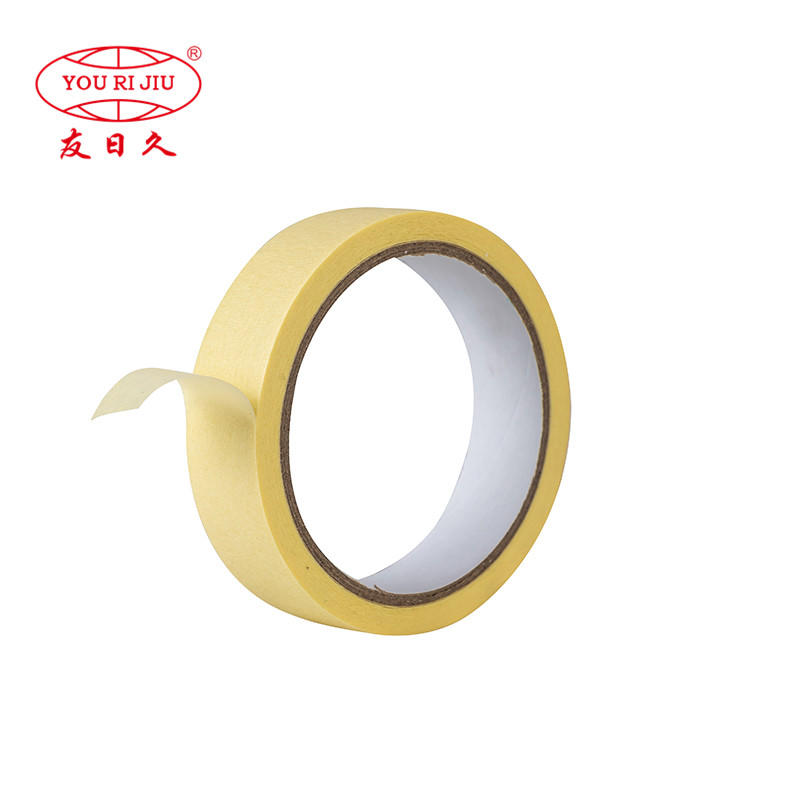 Feature:Smooth surface, good pliability,excellent adhesive strength good resistance to Solvent and oil no residue
It is generally beige or white and can be made into various patterns.
Tape characteristics:
1. Good adhesion and easy peeling;
2. Good flexibility, good adhesion, easy to tear by hand, and easy to use;
3. Release agent resistant, waterproof, etc;
4. High temperature and cold resistance, long shelf life.
SILICONE CREPE PAPER
Structure: Using crepe paper as carrier and coating with silicone based glue
Application: It is mainly used for PU/EVA shoe paint covering
(high temperature resistant),also used for electronic appliances case shell in high
temperature paint covering can effectively prevent the surface from being pollution.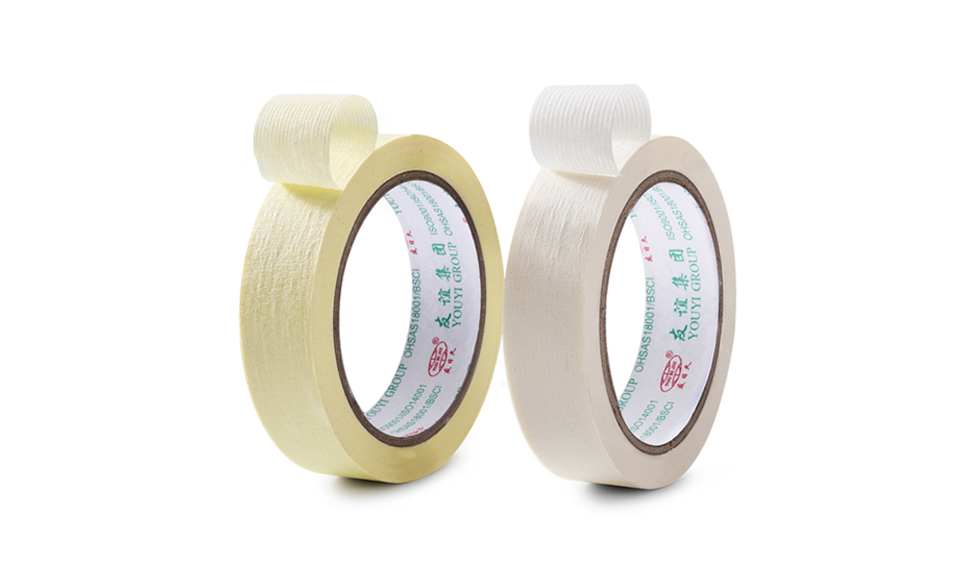 Founded in March 1986, Fujian Youyi Group is a modern enterprise with many industries including packaging materials, film, paper making, and chemical industries. At present, Youyi has established 20 production bases in Fujian, Shanxi, Sichuan, Hubei, Yunnan, Liaoning, Anhui, Guangxi, Jiangsu, and other places. The total plants cover an area of 2.8 square kilometers with over 6000 skilled employees.
Youyi is equipped with more than 180 advanced coating production lines, which insists to build into the largest production scale in this industry in China. Marketing outlets nationwide achieve a more competitive sales network. Youyi's own brand YOURIJIU has successfully marched into the international market. Its series of products become hot sellers and earn a good reputation in Southeast Asia, the Middle East, Europe, and America, up to 80 countries and regions.